Filter Advent calendar: The magic of the Christmas season
The run-up to Christmas is undoubtedly one of the most beautiful and contemplative times of the year. The festive atmosphere, the sparkling lights and the anticipation of Christmas make our hearts beat faster. An integral part of this time is the Advent calendar , which sweetens the days leading up to the big festival. But why limit yourself to the classic calendars with chocolate or toys when there is another way? The Filter Advent Calendar is the perfect choice for all coffee lovers.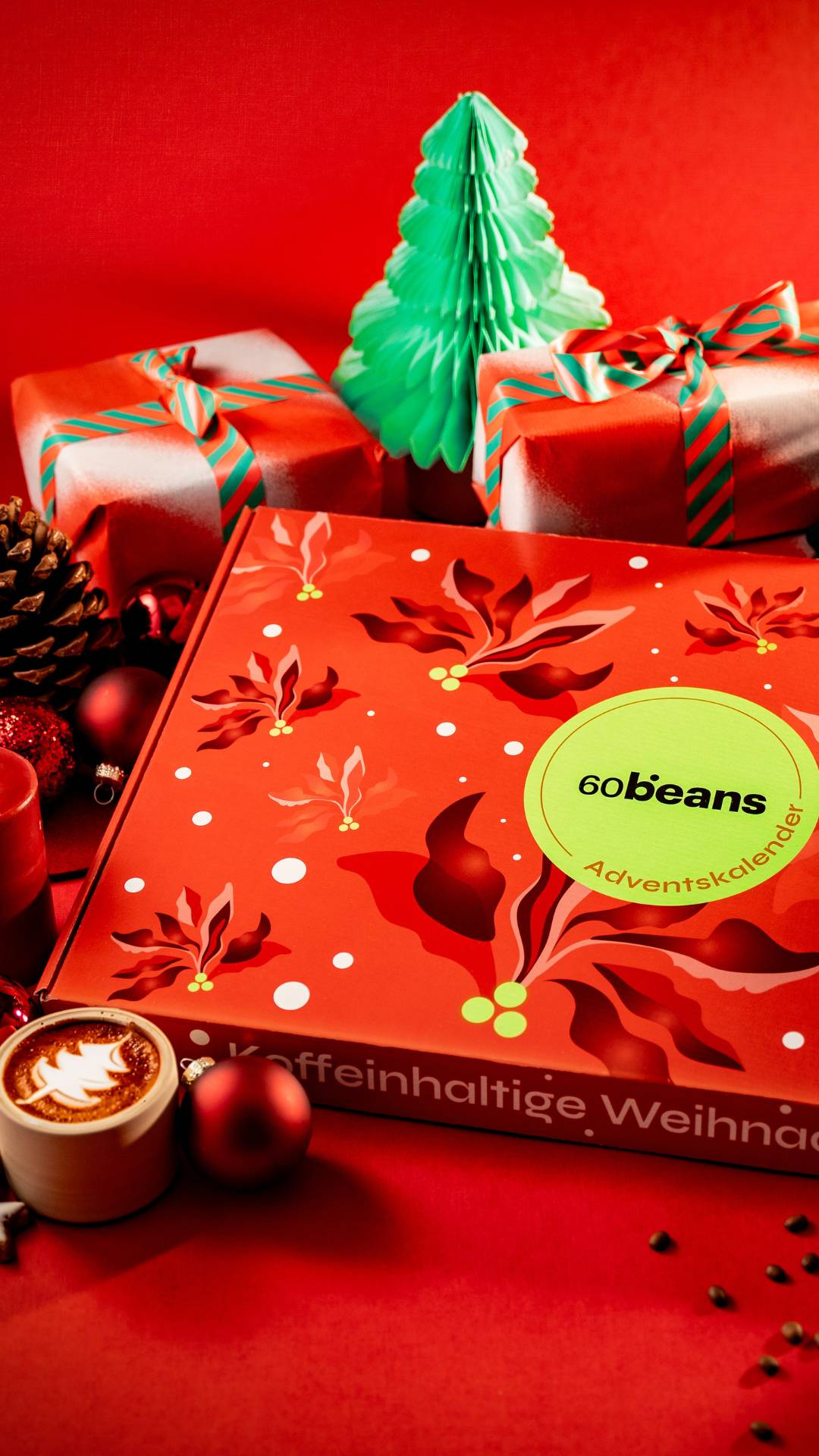 Arouse anticipation with the Advent calendar filter
The idea of ​​a filter Advent calendar is as simple as it is ingenious: 24 different types of high-quality filter coffee are hidden behind the doors. This means that you can discover and enjoy a new coffee every day of Advent. Whether you drink it in the morning to start the day, warm up after a winter walk or just relax in peace - our filter Advent calendars make the Christmas season exciting and enjoyable.
Filter Advent calendar: A treat during the Christmas season
The run-up to Christmas is a time of enjoyment. Cookies, gingerbread, mulled wine – there are many delicacies that sweeten our winter. A good coffee fits perfectly into this overall picture. You can enjoy it with your favorite Christmas treats or sip it in peace by candlelight. Coffee combines enjoyment and comfort in a wonderful way.
Filter coffee is one of the oldest and most traditional ways to enjoy coffee. It enables gentle extraction of the aromas and ensures a clear, aromatic coffee. In contrast to espresso , which is prepared under high pressure, filter coffee brings out the different flavor nuances of the coffee particularly well. By the way: For all espresso lovers, we also have various espresso Advent calendars to choose from!
Preparing filter coffee is very easy. All you need is freshly ground coffee, hot water, a filter andfilter paper . You can either use a classic filter coffee machine or opt for manual preparation with a hand filter . This means you can take control of the brewing process and prepare the coffee exactly to your taste. Those who like to experiment can play with different brewing methods and discover new nuances again and again.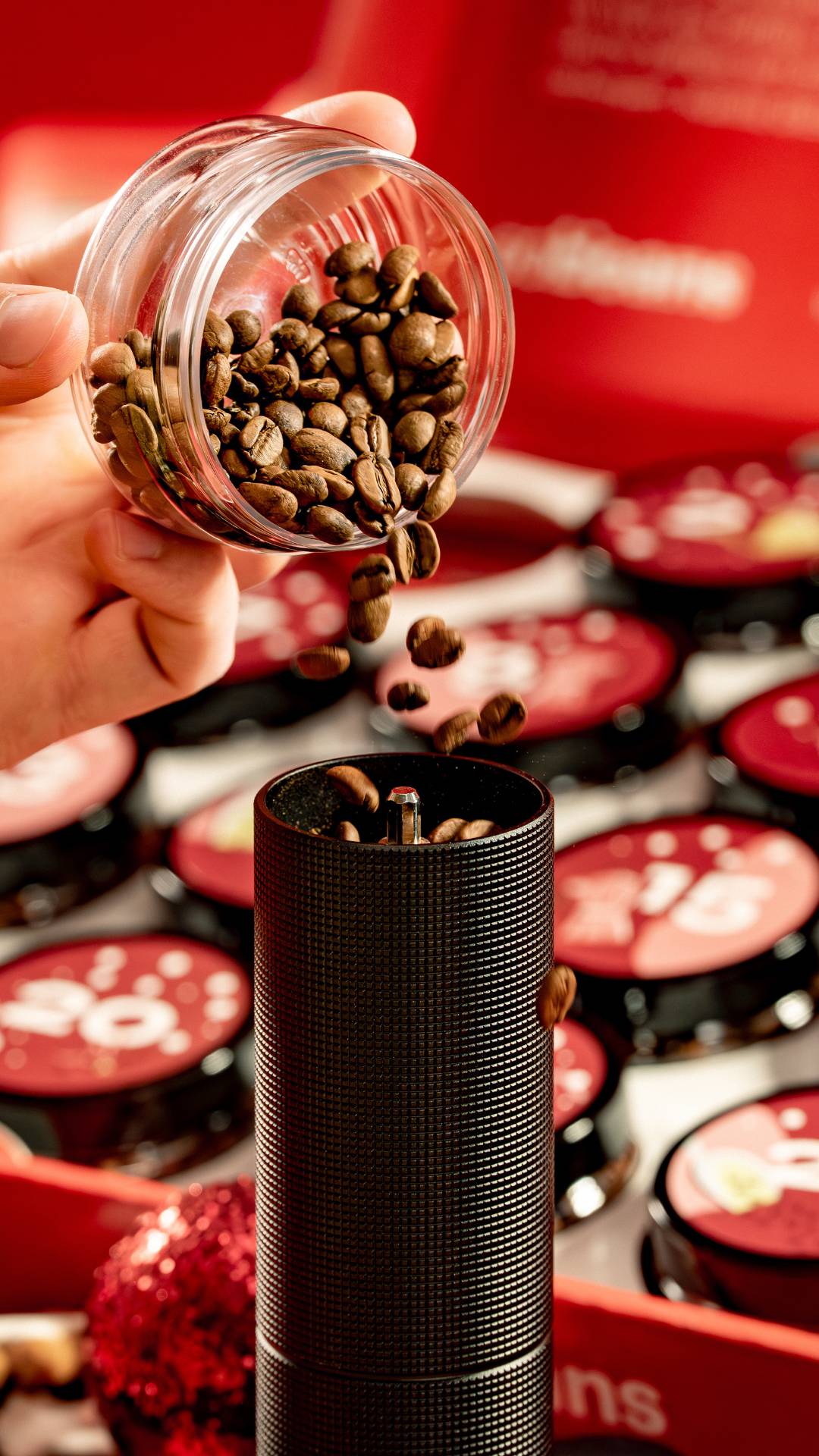 The filter Advent calendar: 24 days full of enjoyment
Each coffee from the Filter Advent Calendar tells its own story, from the sun-drenched plantations of South America to the exotic coffee regions of Africa. Fromlight floral aromas to spicy and strong notes – there is something here for every taste. And the best part? You can discover new varieties and flavors that you may not have tried before. It's like a journey through the world of coffee that takes you to distant countries and exotic regions without having to leave your cozy living room.
Coffee is not just a drink, but also a ritual. It accompanies us throughout the day, awakens the senses and gives us moments of relaxation. In the hectic run-up to Christmas, a cup of coffee can be a welcome break from the hustle and bustle. And with a filter Advent calendar you have the opportunity to treat yourself to this little break every day. If you've only drunk coffee every now and then or are even new to coffee, this Advent calendar is a great way to explore the world of coffee. You will be surprised at how diverse and exciting coffee can be.
You can buy the calendar for yourself and look forward to new coffee enjoyment every day. Or you can give it as a gift to a loved one who appreciates coffee at least as much as you do. Those who open the calendar can be surprised every day and enjoy the different types of coffee. It's a wonderful way to share and enjoy the pre-Christmas season with each other. During coffee breaks together you can taste the different varieties and exchange your impressions.
A Christmas season full of surprises: The filter Advent calendar
The run-up to Christmas is a time of reflection, but also of anticipation. An Advent calendar brings us a little closer to Christmas every day. The doors open, the excitement rises and the countdown to the big day begins. With a filter Advent calendar, this anticipation becomes even more intense. You never know exactly which coffee awaits you the next day. Will it be a mild filter coffee from Colombia or a strong coffee from India ? Curiosity increases anticipation and makes the pre-Christmas season a time full of surprises.