The espresso Advent calendar: anticipation in every cup
In the run-up to Christmas, the anticipation increases with every candle that is lit on the Advent wreath. The festive atmosphere, twinkling lights and anticipation of Christmas bring a smile to our faces. A constant companion during this time is the Advent calendar, which promises a little moment of happiness every day. But why limit yourself to the traditional variants with chocolate or toys when there is another way? The Espresso Advent Calendar is the ideal choice for anyone who wants to combine the special magic of the pre-Christmas season with their passion for good coffee.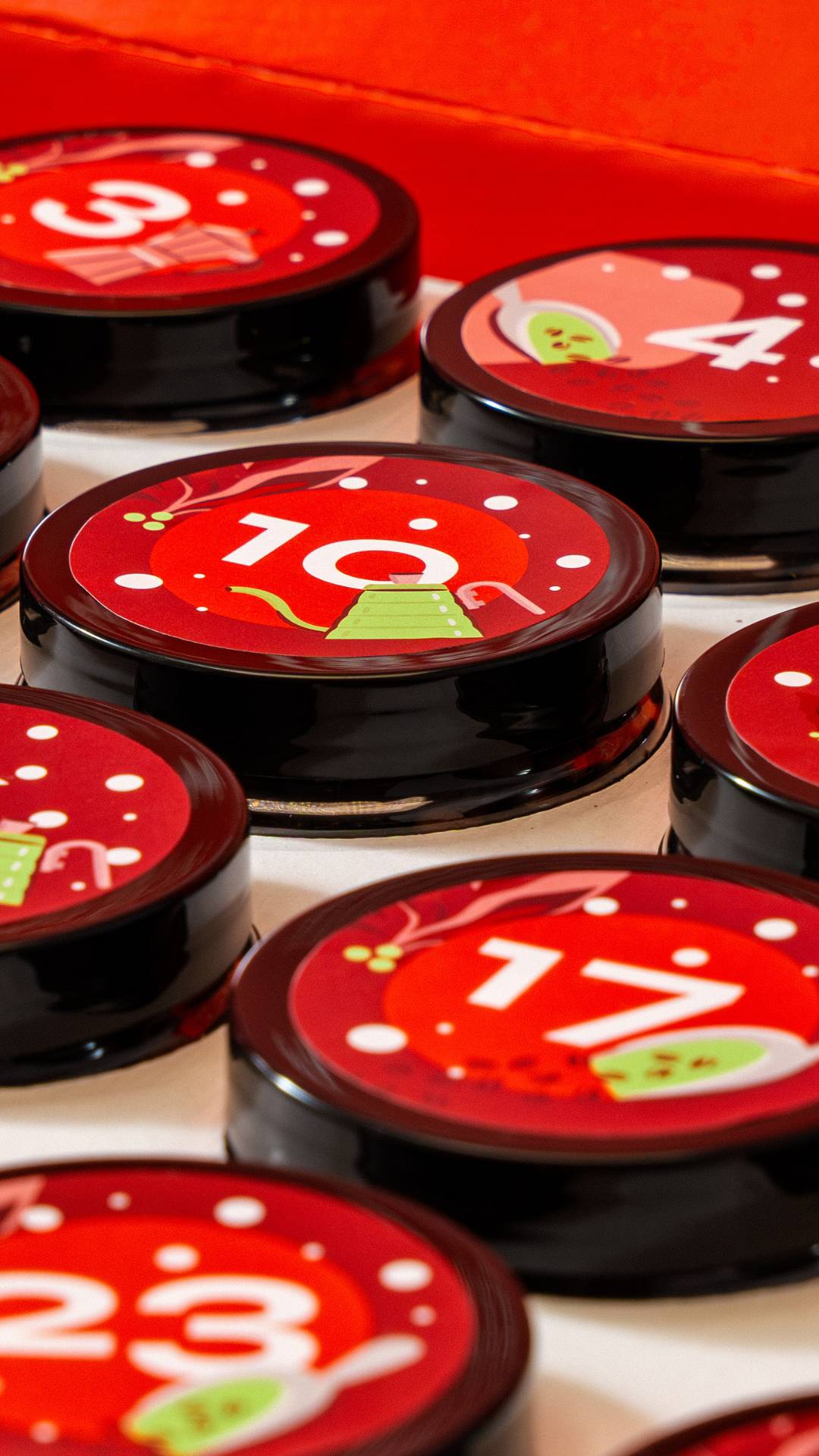 Coffee magic in Advent: The Espresso Advent Calendar
As Christmas approaches and the festive spirit spreads, it's time to build up the anticipation. This is definitely possible with the Espresso Advent Calendar: behind 24 doors there is a unique selection of exquisite espresso varieties that will take you on a new taste journey day after day. Whether you drink it during the day as a motivational boost at work, relax after a hectic day of shopping or enjoy it in a cozy atmosphere with friends - our espresso advent calendars bring enjoyment into various moments of your everyday life.
Coffee is more than just a drink – it is a daily ritual. It accompanies us from morning to evening, awakens our senses and gives us precious moments of relaxation. Especially in the turbulent pre-Christmas period, when the to-do list seems endless, a cup of coffee can be a welcome break from the hustle and bustle. With the Espresso Advent Calendar you have the opportunity to enjoy this small, delicious break every day. Whether you've only drunk coffee occasionally or consider yourself a coffee professional, this Advent calendar is a great way to explore the fascinating world of espresso. You will be amazed at how diverse and exciting coffee is and how it can enrich your pre-Christmas season.
The espresso advent calendar: enjoyment in the run-up to Christmas
Espresso has a long tradition in many cultures and is often associated with sociability and well-being. So it's not just a drink, but a cultural experience. At Christmas time, espresso adds a festive touch to this tradition as it embodies the joy of togetherness.
Making espresso is an art in itself. It requires precision and passion, be it with an espresso machine or a mocha maker. Another important aspect is choosing the right espresso beans. For a high-quality espresso, you need high-quality beans like the ones you find in the espresso advent calendar.
Unlikefilter coffee , which is brewed gently, espresso shows off the powerful and dark nuances of the coffee. The variety of espresso types makes it possible to discover the different flavors in a unique way. By the way: For all filter coffee lovers, we also have various filter Advent calendars to choose from!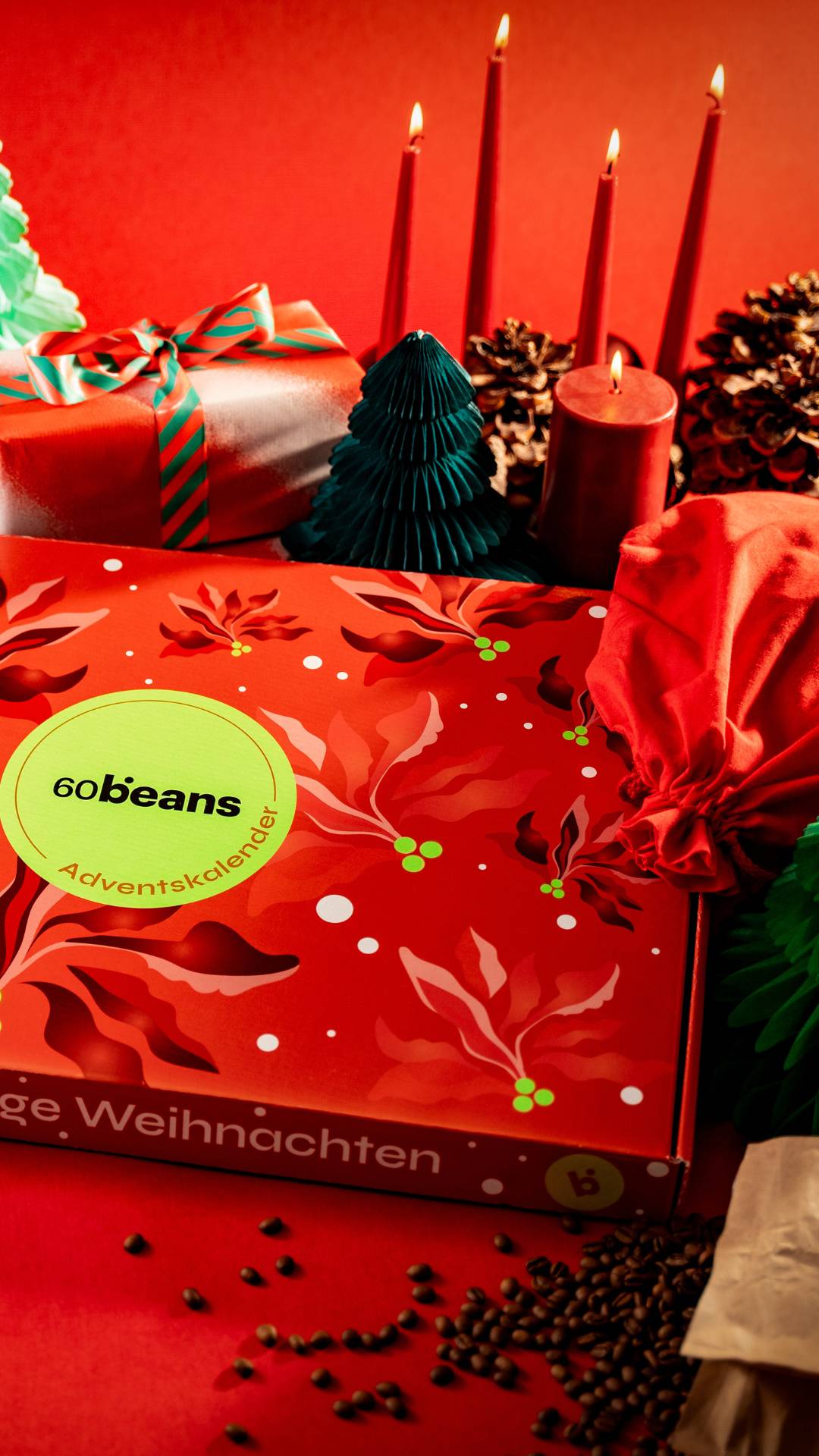 24 daily coffee joys with the espresso advent calendar
The Espresso Advent Calendar is an unforgettable experience for coffee nerds . Not only does it offer the opportunity to discover a new type of coffee every day, but it also gives the run-up to Christmas a very special touch. Whether you're buying it for yourself or considering it as a gift for the coffee lover in your life, it's a wonderful way to share and enjoy the holiday season together. During coffee breaks you can try the different varieties and share your impressions with each other.
In the Espresso Advent Calendar, each espresso reveals its own fascinating story - from the sunny slopes of Colombia to the exotic plantations of Ethiopia. From fruity and lively aromas to nutty and chocolatey notes - there is something here to suit every taste. And the exciting thing about it? You can discover new varieties and flavors that may have been unknown to you before. It's like a culinary trip around the world that takes you to distant countries and exotic regions with every cup of espresso without you having to leave the comfort of your home.
Your personal Christmas fairy tale: The Espresso Advent Calendar
The Espresso Advent Calendar is a unique opportunity to combine the tradition of the Advent calendar with the passion for high-quality coffee. With every door opened on the Espresso Advent calendar, the celebration gets closer - the countdown to the big day is running. Are you expecting a strong espresso from South America or a spicy espresso fromAfrica tomorrow? Curiosity increases anticipation and makes the pre-Christmas season a time full of delicious surprises. Every cup of espresso contains a piece of Christmas magic - enjoy the joy it brings day after day. We wish you and your loved ones a wonderful Christmas time!