The magic of the pre-Christmas season: Buy and enjoy an Advent calendar
The Advent calendar is not only a way to count the days until Christmas, but also a source of anticipation and surprises. This small, daily ritual reminds us that Christmas is a time of joy and togetherness. We open a little door every morning to see what little gift awaits us, and this creates a unique anticipation of Christmas that accompanies us throughout the day.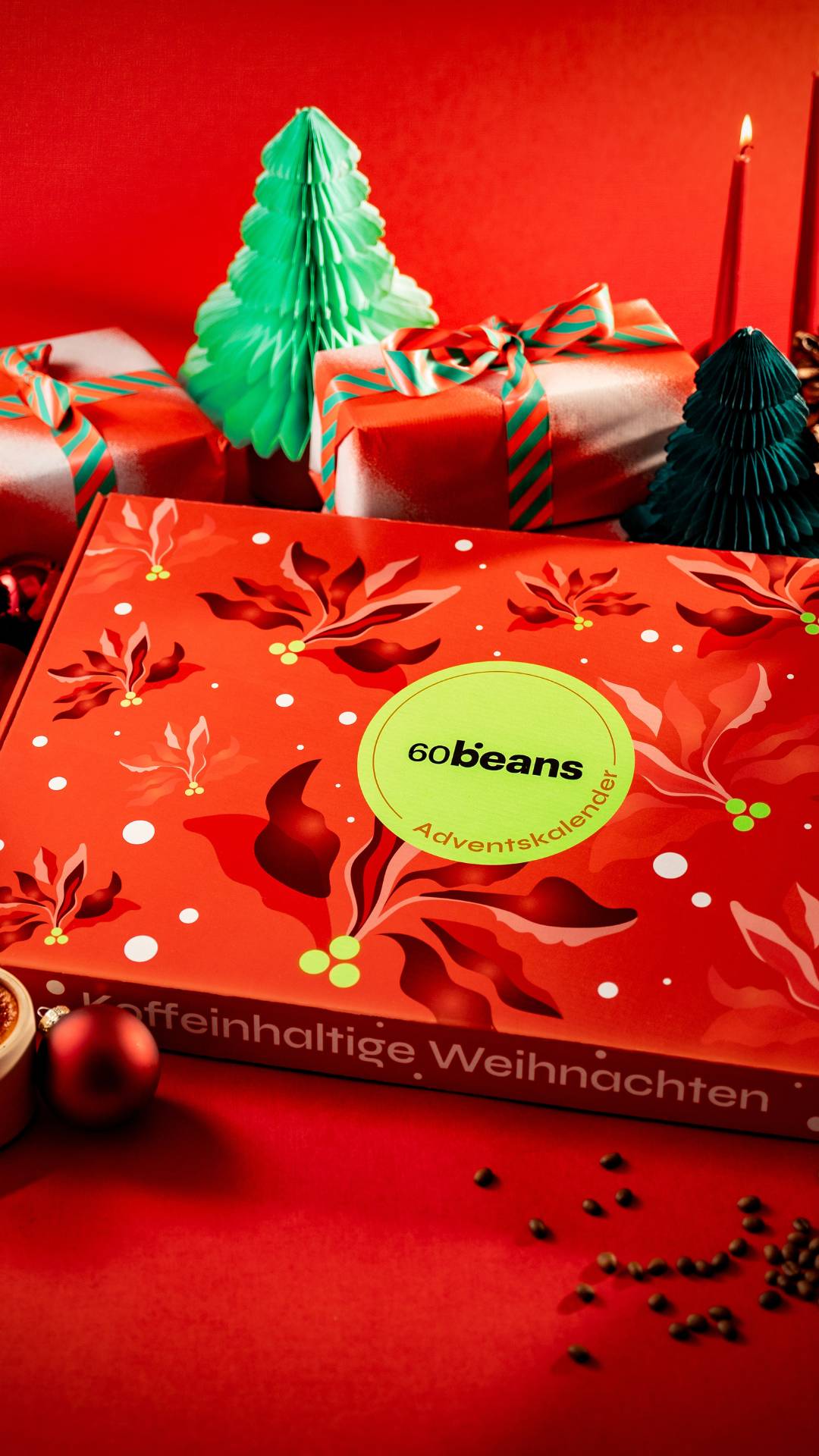 A celebration for coffee lovers: buy an Advent calendar
Christmas is much more than just a festive occasion. The Christmas season awakens feelings of love, gratitude and connection. It reminds us how important family and friends are and how valuable it is to spend time together. In the hustle and bustle of everyday life, we sometimes forget how important it is to be there for each other and to appreciate the moments of happiness. Christmas reminds us to enjoy these moments, to open our hearts and to bring joy to other people. It is the time when we choose gifts with love, laugh together and celebrate festive traditions.
This year there is a special opportunity for coffee lovers to enjoy the anticipation of Christmas - the coffee Advent calendar. Instead of chocolate or toys, this Advent calendar hides 24 different types of coffee waiting to be discovered by you. Every morning you open a new door and reveal a unique coffee bean or aromatic blend. The Coffee Advent Calendar is not only a collection of coffee varieties , but also a culinary journey that celebrates the diversity and richness of coffee. Every sip reminds you that Christmas is approaching and creates a feeling of warmth and security. Whether you're an espresso or filter coffee lover – you're guaranteed to find the right Advent calendar with us!
Buy an Advent calendar: for yourself or as a gift
You can buy the coffee Advent calendar for yourself to increase the anticipation of Christmas and give yourself a gift. Or you can give it as a gift to a loved one to share the joy of the pre-Christmas season. A coffee Advent calendar is an original and loving gesture that is sure to make your eyes shine and be enthusiastic. It's a way to show that you're thinking about someone and that you want to experience the anticipation of Christmas together.
Our selection of Advent calendars
Each of our Advent calendars is filled with carefully selected types of coffee that bring variety and taste to your morning routine and get you in the holiday spirit. Find out more about the details and special features of each calendar and let yourself be captivated by the magic of coffee.
60beans Coffee Advent Calendar : Enjoy the coffee journey
24 x 40 g of selected fair trade coffees await you in our in-house Advent calendar. Let 6 different roasters from all over Europe take you into the festive world of coffee.
Goodbean Filter Advent Calendar : Enjoyable Advent season
This Advent calendar contains 24 x 50 g single origins & light roasts, perfect for filter coffee. Enjoy a variety of flavors, from chocolatey to floral.
19 grams Espresso Advent Calendar : Delicious variety
Start Advent with 24 x 50 g of excellent single origin espressos. Find out more about aromas and taste directly in the Advent calendar.
19 grams filter Advent calendar : variety for connoisseurs
In this calendar you will find 24 x 50 g of excellent single origin filter coffees. Enjoy different flavors and be inspired by background information.
Public Drip Bag Advent Calendar : Brewing made easy
With 24 drip bags of 10 g of ground coffee, brewing is child's play. Find out more about the origin and taste with the QR code on each variety.
Buy an Advent calendar and increase anticipation
This year, as you look forward to the holiday season, remember that a coffee advent calendar is not just a collection of coffees, but also a daily ritual that highlights the special magic of this season. Let yourself be surprised by the diverse flavors and enjoy the anticipation of the festival to the fullest. Buy an Advent calendar, count the days and celebrate coffee in all its diversity - that's Christmas in a special way. It's that time of year when we celebrate life's little joys and look forward to what's to come. The 60beans team wishes you a nice pre-Christmas season and a happy holiday!